MacRumors, a website known for reporting Apple news has revealed an alleged front panel of the upcoming iPhone 13. According to them, the screen size of the iPhone 13 series will correspond with the vanilla models. They reported that the iPhone 13 series will be available in 5.4inch, 6.1inch, and 6.7inch displays. However, the most interesting feature about the display is 120Hz refresh rate and an LTPO panel.
We know that Apple is quite skeptical about the screen refresh rate. A lot of smartphone manufactures have normalized a 90Hz refresh rate since 2020 but Apple failed to incorporate this feature in their iPhone 12 series which debuted in November last year. It is a major turn-off for the majority of people and thus received a lot of reactions and complaints.
Well, it seems like Apple has listened and is working to bring a 120Hz refresh rate to the iPhone 13 series. Not only that but with the LTPO panel as well. Although none of this information is confirmed by Apple yet. Looking at the front panel revealed, it also hints that the iPhone 13 series will arrive with a much smaller notch.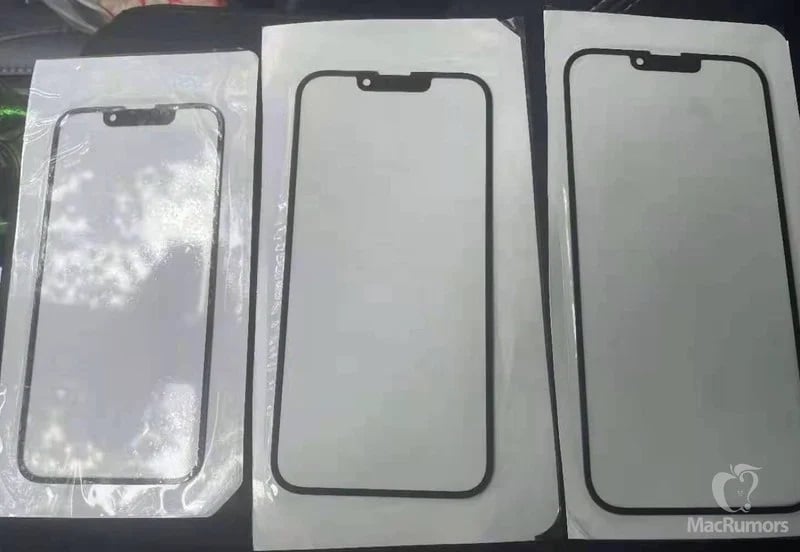 A recent report we got from the insider source revealed that Apple is not getting rid of the notch anytime soon. Also, the speakers or earpiece has been moved at the top. The 6.1inch version is speculated to be called the iPhone 13 Pro while the iPhone 13 Pro Max will come with 6.7inch.
The smaller one with 5.4inch is said to be the iPhone 12s. Reports say the major changes in the iPhone 13 series are the 120Hz refresh rate, LTPO display, and smaller notch. Every other thing will be similar to the iPhone 12 series. Of course, we expect a new chipset, probably A15 Bionic, an improved ultra-wide camera, Qualcomm X60 5G modem, storage up to 1TB, and support for Wi-Fi 6E.