Xiaomi Redmi Note 10 5G Unboxing & Tour
Unboxing the Xiaomi Redmi Note 10 5G, the latest budget smartphone of 2021 to hit the UK, rivalling the Realme 8 5G and Oppo A73. However, the specs and camera tech have been scaled back somewhat vs the Pro model, so it's not the all-around best Xiaomi phone right now. Full review coming soon but here's a run-through of the main MiUI 12 features, a look at the Redmi Note 10 5G's media chops and gaming performance, plus a tour of the camera UI. Xiaomi has already released loads of budget phones in 2021, including the Mi 11 Lite 5G and that excellent Note 10 Pro.
This handset isn't as strongly specced as the Pro but you do still get enough grunt from that Mediatek Dimensity 700 platform for gaming in PubG and Call of Duty Mobile. Battery life should be excellent too with a 5000mAh cell, while NFC is also on board. However, if you're after the best Xiaomi camera experience, the Redmi Note 10 5G's triple-lens hardware isn't for you. Likewise, the IPS screen isn't as smooth or punchy as the AMOLED on the other Note 10 series smartphones.
FOLLOW US BELOW FOR UPDATES
OnePlus Nord CE 5G, Sony WF1000 XM4, iOS 15 | TSW66
This week's launches include the OnePlus Nord CE 5G, Sony's WF1000 XM4 wireless earbuds and Apple's WWDC 2021, where Timmy & Co spaffed out iOS 15. So here's a bald tit banging on about that tech news stuff and answering your burning questions. Plus a tribute to the late, great Freddie off of Rod, Jane and Freddie.
The Nord CE 5G is a 'core edition' version of the original OnePlus budget phone from last year, with similar specs but costing just £299 in the UK. You once again have a 90Hz AMOLED screen, but this time performance is provided by the Snapdragon 750G chipset (and up to 12GB RAM). Camera tech is a 64MP primary sensor, plus ultra-wide and mono shooters. Full unboxing coming Monday at 8am when the embargo lifts, followed by a OnePlus Nord CE 5G review!
The Sony WF-1000XM4 true wireless earbuds apparently sport improved noise cancelling and audio smarts, plus 8 hours of battery life. Again, I'm hoping to review soon.
As for Apple fans, WWDC 2021 revealed lots of iOS 15's best new features. Not bothered about FaceTime, but the new notifications and Maps app look good. Hooray!
FOLLOW US BELOW FOR UPDATES
Nokia X20 Unboxing and Review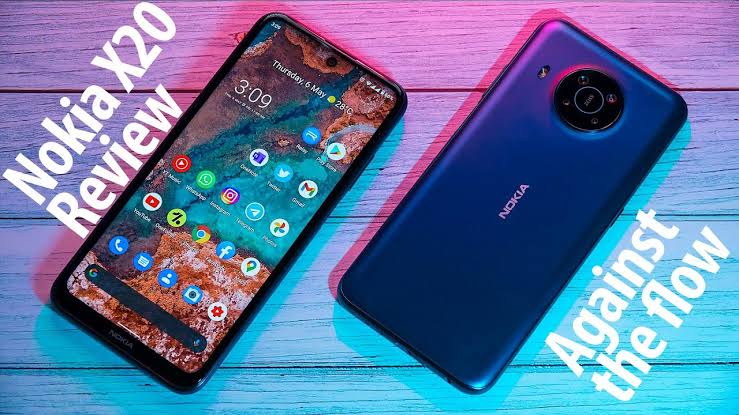 Nokia X20 Unboxing and Review. The Nokia X20 is classed somewhere between the Nokia 7.2 and the Nokia 8.3 5G but judging by the lazy design, underwhelming nordic blue color and output of the 64mp primary camera and 32mp selfie camera, I don't think it was intended as an upgrade for the 7.2 users. 5G seems to be the major selling point of the Nokia X20 and a decent processor for power users.
I think the Snapdragon 480 5G chipset should perhaps not have been in the 400 series because it is in the same class as the Snapdragon 732G processor. I played Fortnite Mobile and PUBG Mobile and even though the tiny single speaker is super easy to block, I enjoyed my gameplay. I also tried many versions of GCAM, in order to compare it to the default camera. Be sure to get to my conclusion to know whether or not to buy the Nokia X20.
FOLLOW US BELOW FOR UPDATES
Infinix Note 10 Unboxing and Review
Infinix Note 10 Unboxing and Review. Not to be mistaken for the Infinix Note 10 Pro, the direct successor of the Infinix Note 8 is the vanilla Note 10. It spots a slightly better Helio G85 processor and FHD+ display but there's not a lot to be excited about. I compared the Infinix Note 10 with the Infinix Note 8 cameras.
The purple variant of the Infinix Note 10 is probably not the best color to get. Infinix included their proprietary X-Note app, for note taking, but the accessories are non-existent. Be sure to get to my conclusion in order to know whether or not you should buy the Infinix Note 10.
FOLLOW US BELOW FOR UPDATES