Xiaomi has confirmed that they are entering the electric car business. In a press statement, Xiaomi said that they will establish a wholly-owned subsidiary to be responsible for the smart electric car business. The initial investment is RMB 10 billion, and the investment is expected to be USD 10 billion in the next 10 years.
Mr. Lei Jun, the CEO of the Group, will concurrently serve as the CEO of the smart electric car business. Lei Jun, Chairman and CEO of Xiaomi Group, has earlier mentioned that Xiaomi has a big project coming and has prepared 10 billion U.S. dollars for it. He made this statement on Xu Zhiyuan's dialogue column.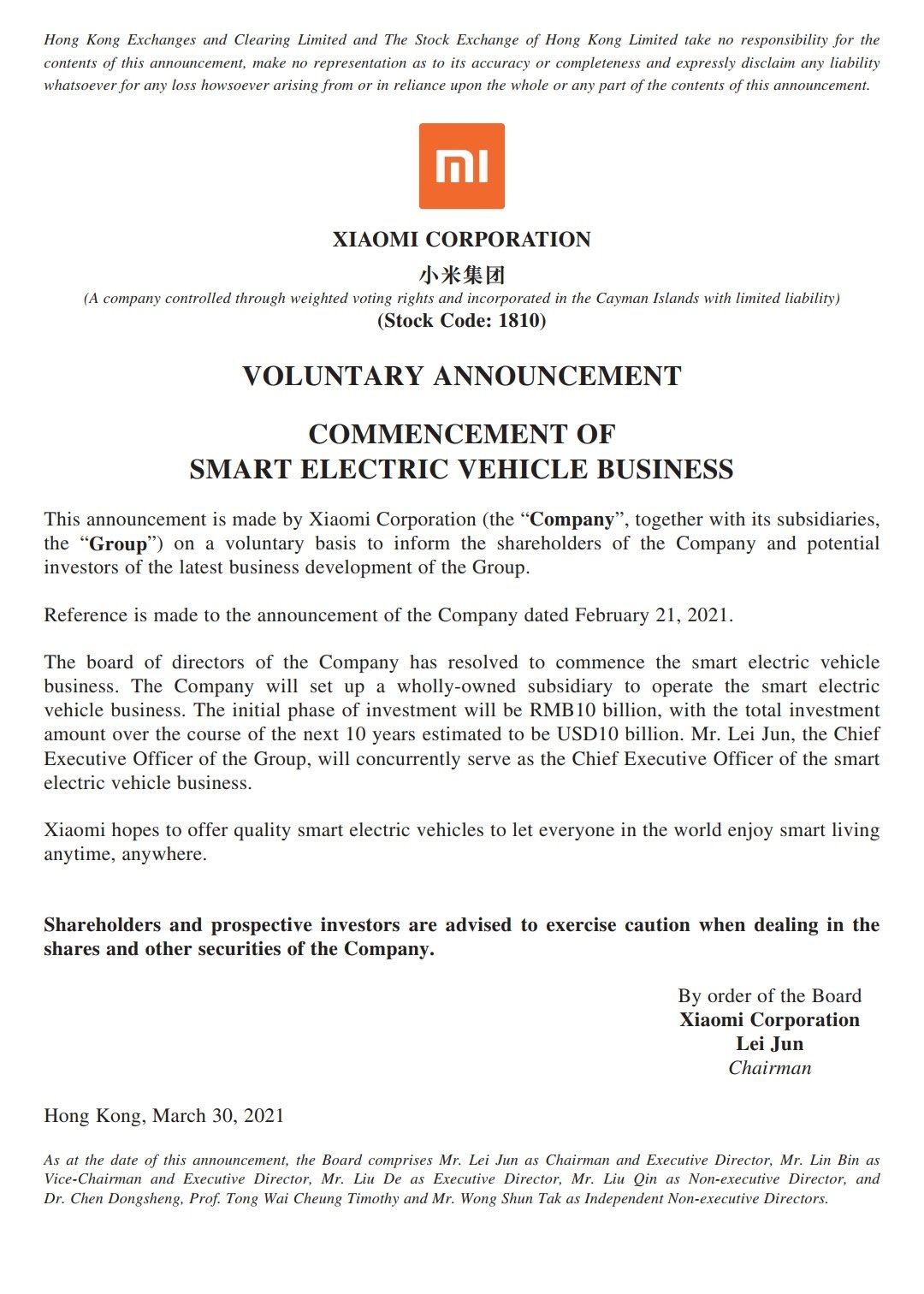 Lei Jun also said that this information is still in talks and will shade more light on it during a press conference tonight. If you don't know, Xiaomi has another event scheduled today where they will likely unveil the new Mi Mix smartphone. This is not the first time we are hearing about Xiaomi joining the electric car business.
Bloomberg has earlier reported that Xiaomi plans to spend 10 billion US dollars to enter the field of electric vehicles. We are confident that Xiaomi has enough capital to venture into this business. Statistics from 2020 shows that Xiaomi shipped 146 million mobile phones in 2020, with annual revenue of 245.9 billion yuan, and cash reserves of more than 100 billion yuan.