South Korea is one of the few nations that have widely adopted 5G networking. But apart from just being one of the first, it is also the nation that is capable of offering the true capabilities of the newer and faster telecommunication generation.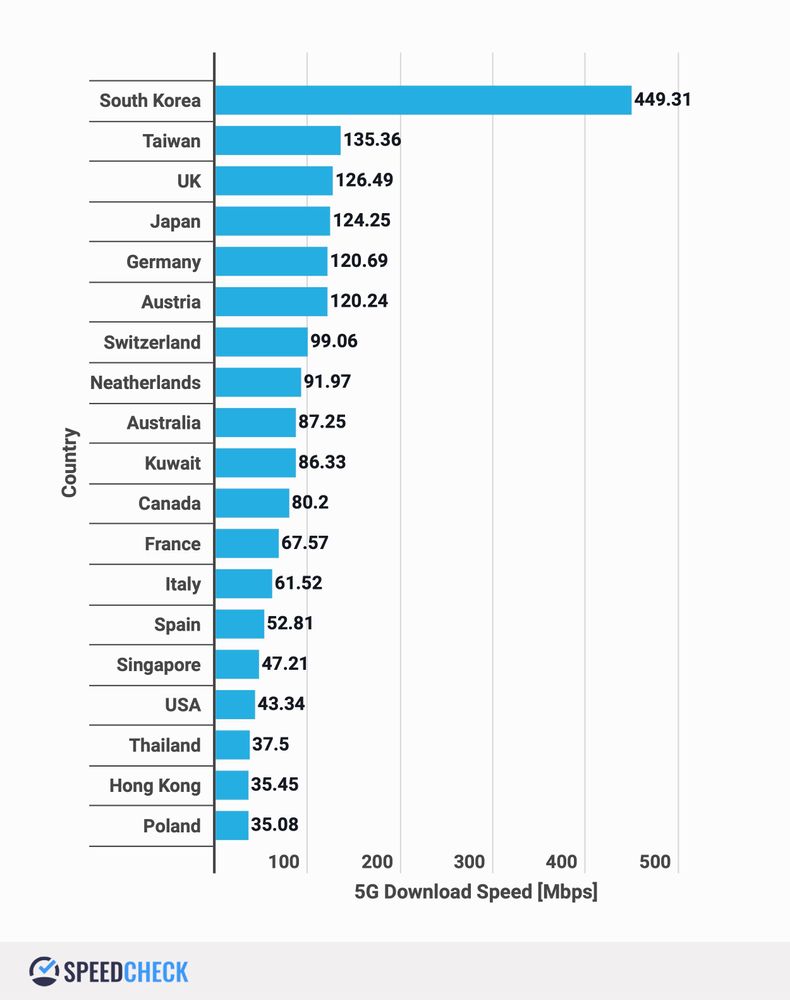 According to a SpeedCheck report, the country is the number 1 in the world in terms of download speeds. The report added that the speeds in the region can reach up to 449 Mbps (5G median download speeds). This result was found as per tests conducted during the period of February and March 2021. On the other hand, the median 5G download speeds in the US only amounts to 43.4 Mbps, which is about ten times slower than their Korean carrier counterparts. Additionally, the US also has a much lower 5G penetration at only 10 per cent compared to South Korea's 20 per cent.
The high speeds, in turn, implies that people in South Korea are likely to have a better 5G experience with download times of big files, a more immersive VR/AR experience, and even while playing online video games. Notably, the runner up in the list for the region with the fastest 5G download speeds was Taiwan, which only managed to achieve a median speed of 135.36 Mbps. This is still significantly behind the speeds offered by telecom carriers in South Korea.
The report also did a price comparison between networks of the US and South Korea. Data found that people in the US paid around 1.5 US Dollars per gigabyte, while South Koreans paid 2.3 US Dollars per gigabyte. While the number is higher, the networking speed difference between the two seems to make up for the price value overall. SpeedCheck also believes that price is not a constraint for US citizens if they can avail themselves of much faster networking speeds.