Qualcomm has just recently launched a new chipset that should be used on 2021 flagship smartphones. The chipset is Snapdragon 888 and it is succeeding the older Snapdragon 865 from 2020 flagships. Before the launch, a lot of smartphone manufactures have gone up to pre-order their own chipset that they should use on their 2021 flagship smartphones and of course, Redmi is definitely one of them.
If you have been a fan of Redmi, you should know that their flagship falls on the K series. K30 was their flagship smartphone this year and in 2021, we are looking forward to the K40 smartphone. Behold today, it seems we have gotten our first look at the potential design of the upcoming Redmi K40 flagship smartphone for 2021.
Redmi K40 Render.
•SNAPDRAGON 888
•MIUI12
•5000mAh Battery
•55Watt Fast Charging pic.twitter.com/EbJwIo7sBW

— Abhishek Yadav (@yabhishekhd) December 9, 2020
A well-known leaker on Twitter dubbed "Abhishek Yadav" has posted a new photo of a possible Redmi K40 smartphone. One of the photos is a screenshot of a post someone made on an unknown platform saying that if Redmi K40 really looks like this, then these are some of its specifications. Then he proceeded to list the specifications which we should come back later in a bit.
The statement from the user in this screenshot shows that he is really not sure of this design and specifications, so you are advised to take these specs and design with a pinch of salt till we confirm it from the official source. Looking at the photos, the alleged Redmi K40 really resembles the Samsung Galaxy A71 and even the recently announced S20 FE.
It has a wide camera module consisting of three cameras and a single LED Flashlight. The phone will likely have an under-display fingerprint sensor since one cannot be ascertained from the back. On the front, we can see a centered punch-hole selfie camera with tiny bezels. As far as the key specifications mentioned, it will arrive with a Snapdragon 888 SoC with MIUI 12.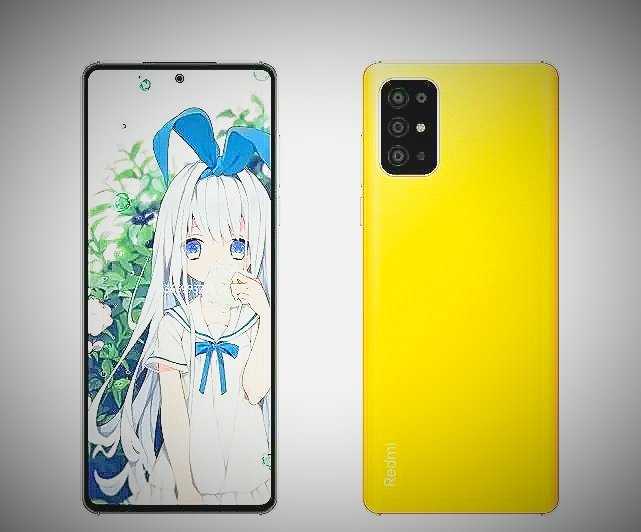 It will also have a 5000mAh battery that supports 55W fast charging. The screen is said to be AMOLED with a high refresh rate. Unfortunately, that is all we know now; we will update you guys on any future development.